This story about a Karnes County man being attacked by multiple ocelots (a.k.a. leopard cats) sounds like a hyperbolic hunting story at first. However, there could be some truth to it. I found reports of ocelots in neighboring DeWitt County a decade earlier in the papers of Valgene Lehmann, a biologist at the King Ranch.
It merits further investigation. Maybe they were defending kittens?
A Kenedy man received some minor scratches and a torn pair of trousers recently when he was attacked by a huge leopard cat while out hunting.
Victoria Advocate – October 3, 1948, p. 15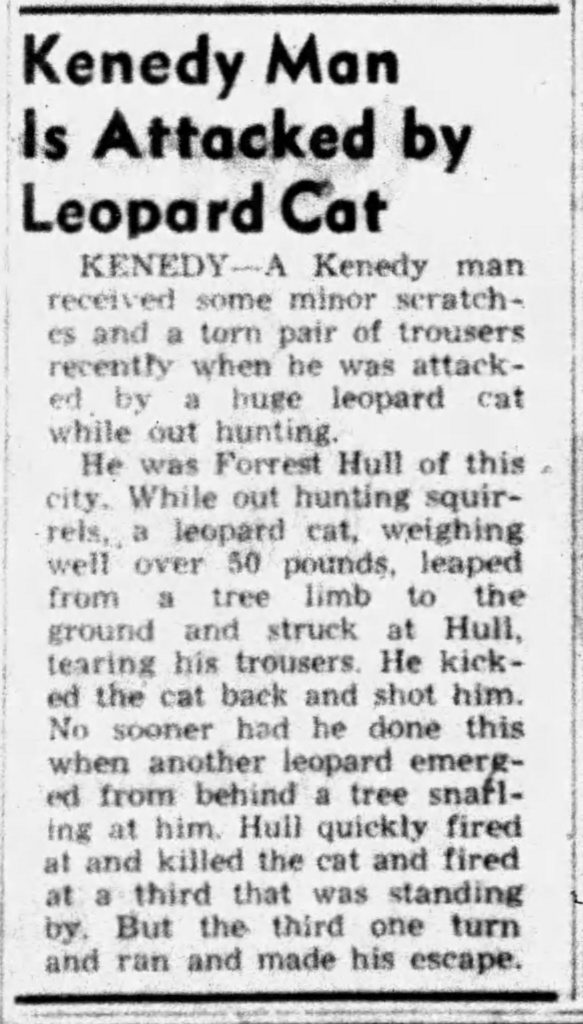 Ocelot Sightings in DeWitt County 1938 – Valgene Lehmann Papers
The ocelot sightings appear below in red. They are all along creeks on the north side of the Guadalupe River between Cuero and Yoakum.