Above: Salvador Dalí and his ocelot, Babou – 1965 by Philippe Halsman
Ocelots were the pet of choice for the well-heeled celebrity or adventurous types in the mid-20th century. Apparently if they are raised by hand from a young age they become relatively docile. It's clear that the cats were sourced from all over the Americas–not just Texas. However, I found more want ads in the Rio Grande Valley than elsewhere in the state, which leads me to believe that Texas ocelots didn't escape the trade.
The clips I've included here give a few snapshots into how ocelots were seen back then as well as some of the problems caused by keeping wild cats as pets.
Society Pages
There is a plethora of ocelot photos to be found in the society pages of old newspapers. I've included some of the many photos below–including one of Bob Hope!
The Kilgore Daily News – June 14, 1939, p. 2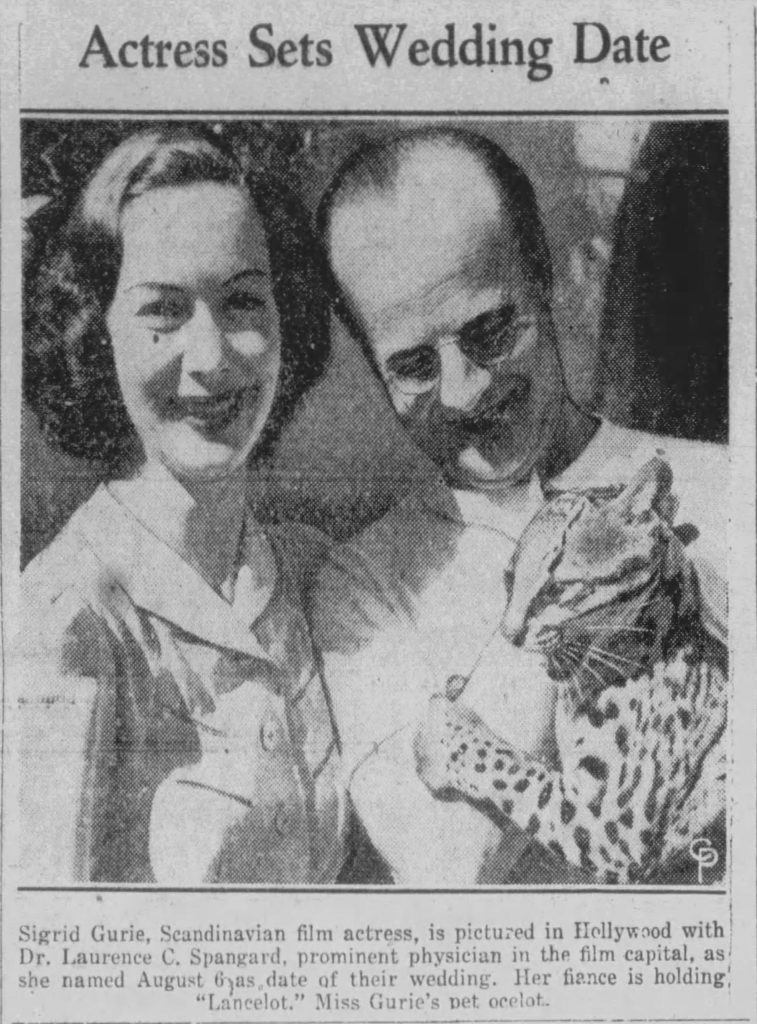 The Marshall News Messenger – April, 23, 1944, p. 16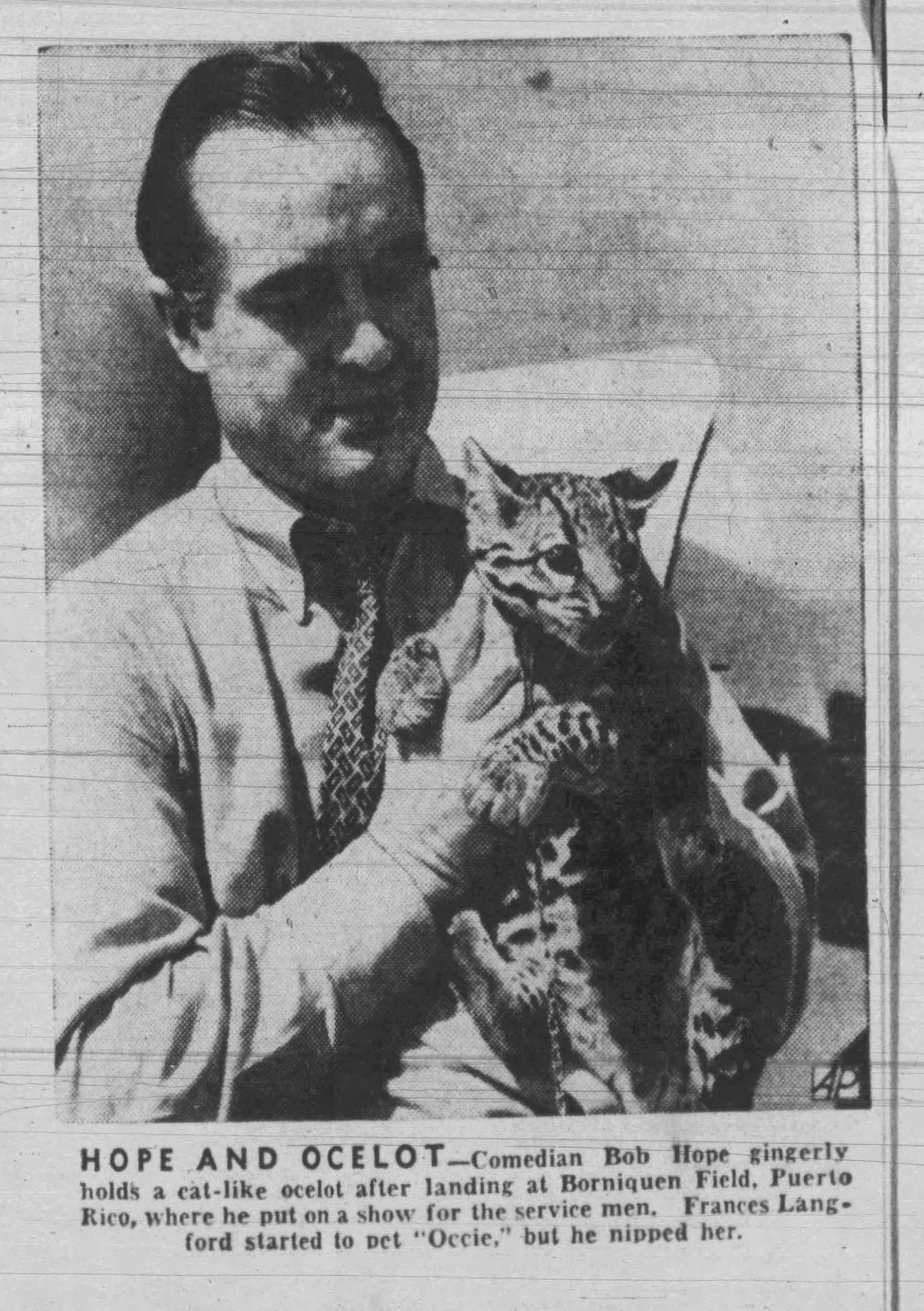 Austin American-Statesman – April 10, 1953, p. 26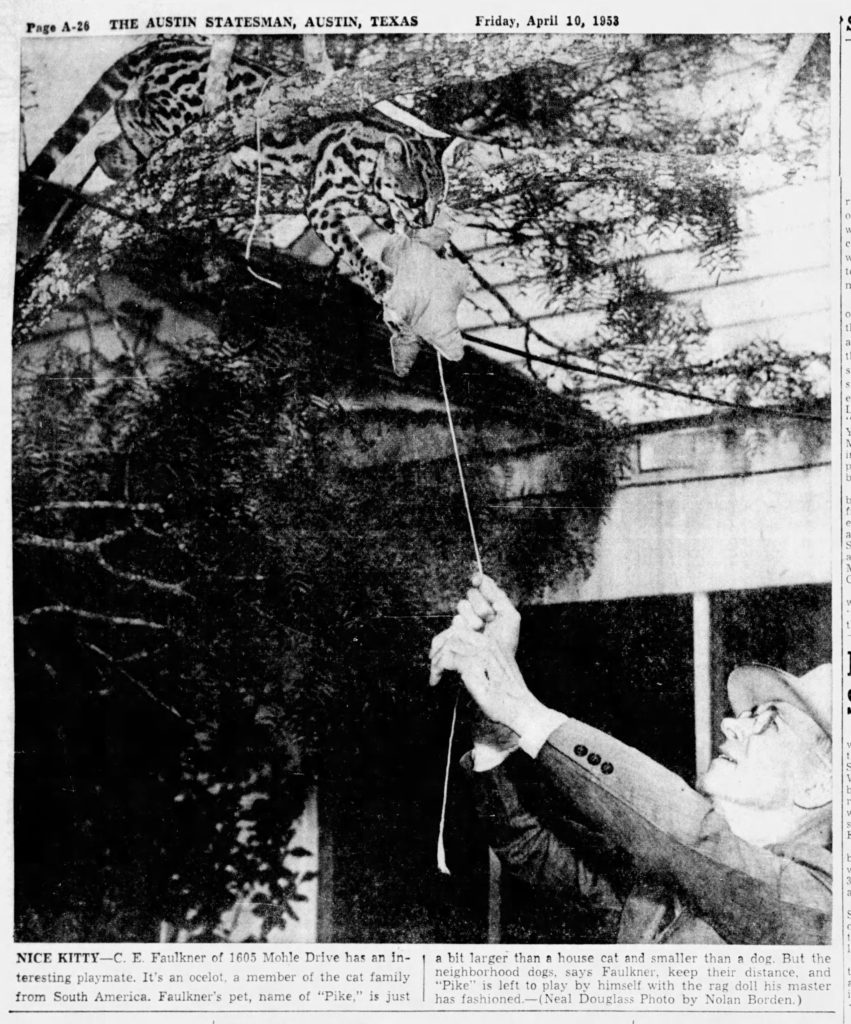 The Amarillo Globe-Times – March 2, 1959, p. 3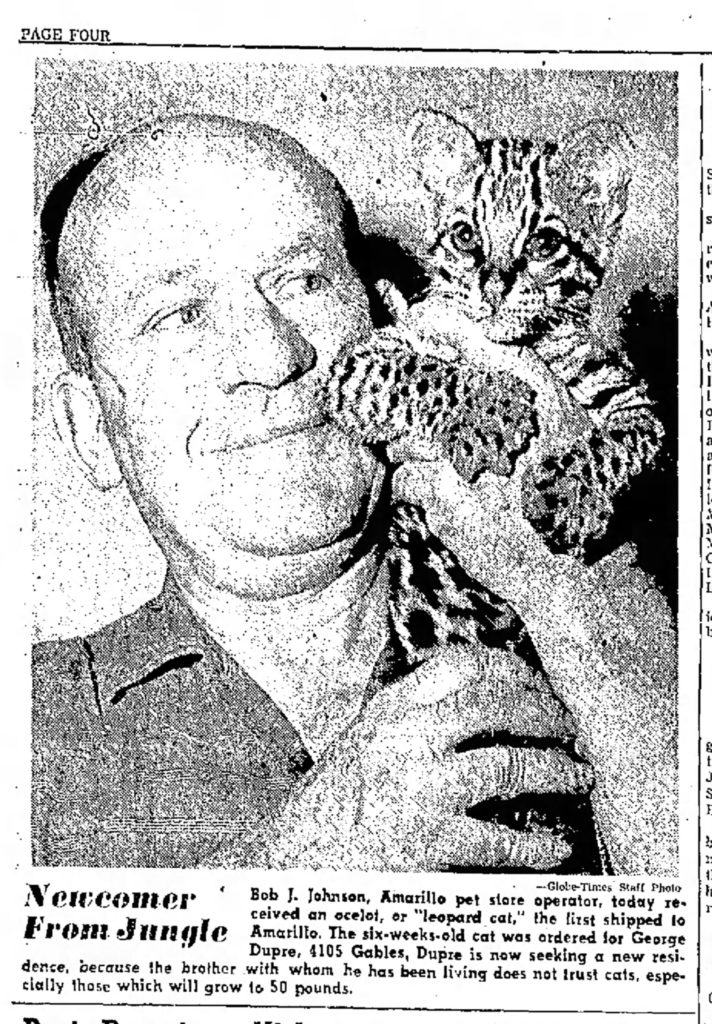 Pet Problems
With an abundance of ocelots living in cities, it's not surprising that some of the cats escaped. The first article from Fort Worth does not confirm the ocelot was the marauder, but it does report on the escape of two cats.
And finally, a reminder that these cats were still wild animals is the shocking headline, "Pet Ocelot Chews Off Baby's Toes." I've included it from the Corpus Christi Caller-Times here, but the story was featured in newspapers nationwide in 1956.
Tyler Morning Telegraph- June 30, 1959, p. 16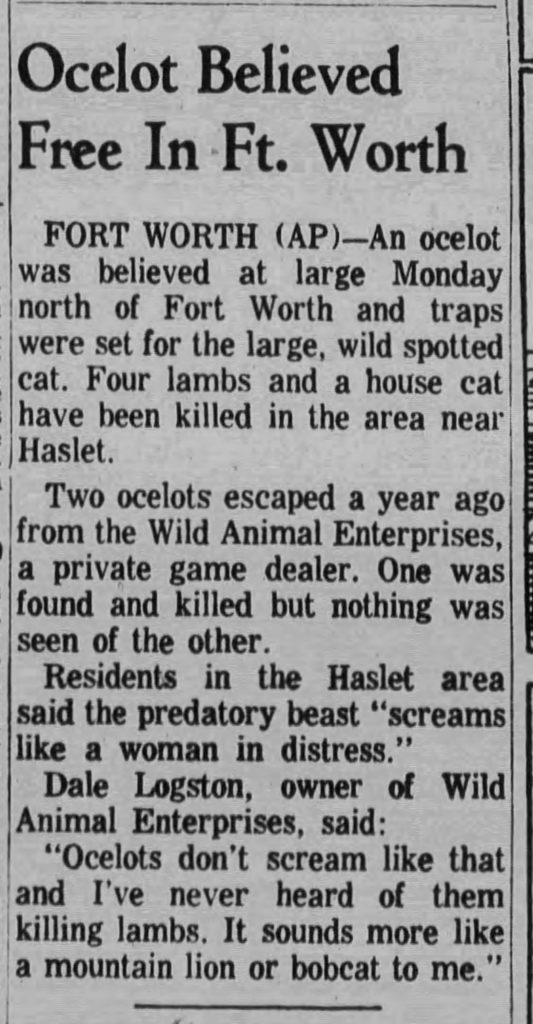 Lubbock Evening Journal – May 7, 1957, p. 7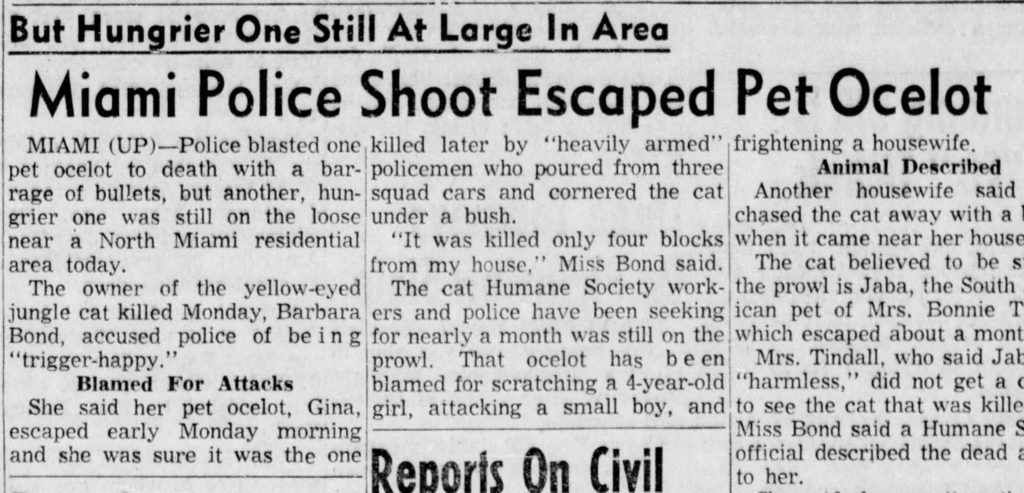 The Corpus Christi Caller-Times – March 14, 1956, p. 27