I mapped out as many old ocelot newspaper reports as I could find and I noticed something. North Texas experienced a spike in ocelots killed by hunters in the 1950s. Other parts of the state have a more even distribution of reports. This lead me to wonder if these were native cats in search of river habitat or escaped pet ocelots. We may never know the answer, but the increase correlates to a surge in popularity for pet ocelots in the middle 20th century. I have arranged them chronologically below.
Amarillo Daily News – November 25, 1950 , p. 3
The first is 19 year old Arthur Wingate who killed an ocelot in Clarendon, Texas–about an hour drive east of Amarillo, where it was first reported. The words are difficult to read in this copy, but it has more details than the article published a day later by the Fort Worth Star-Telegram. Scroll down to that article below for a much easier read.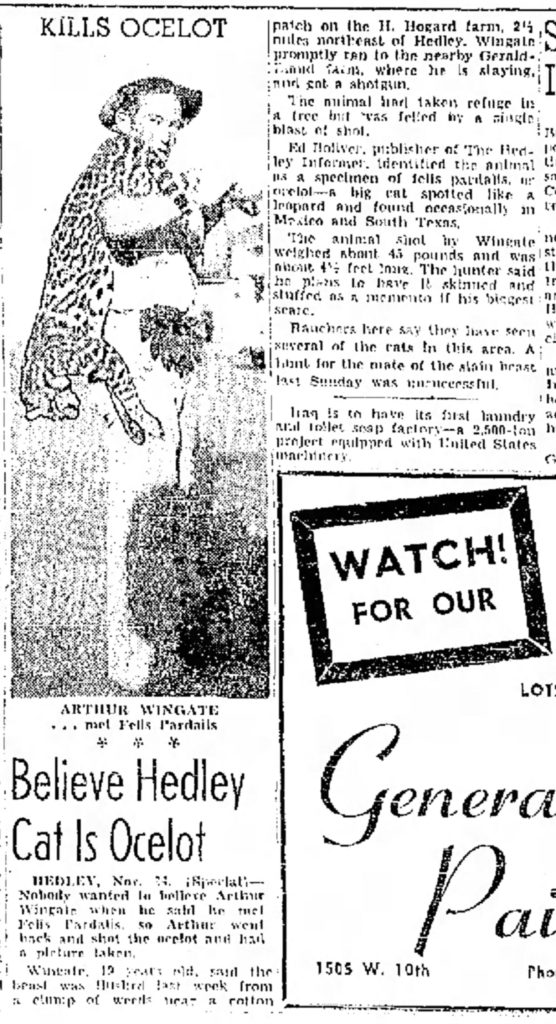 Fort Worth Star-Telegram – November 26, 1950, p. 26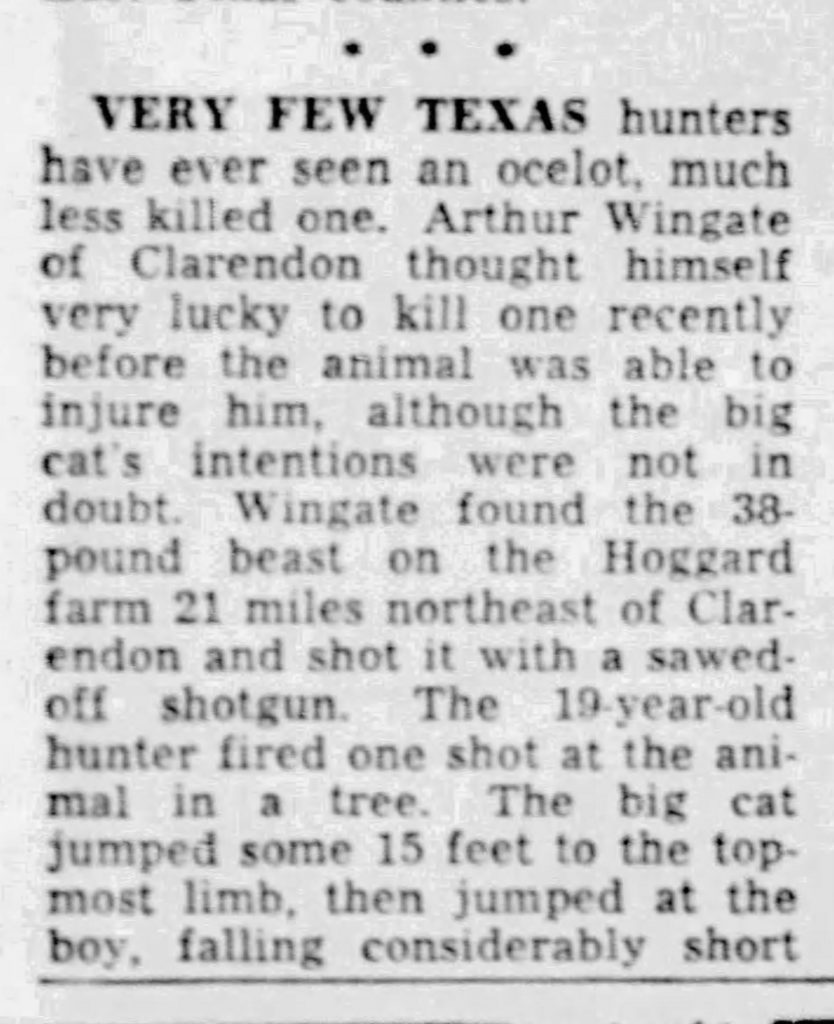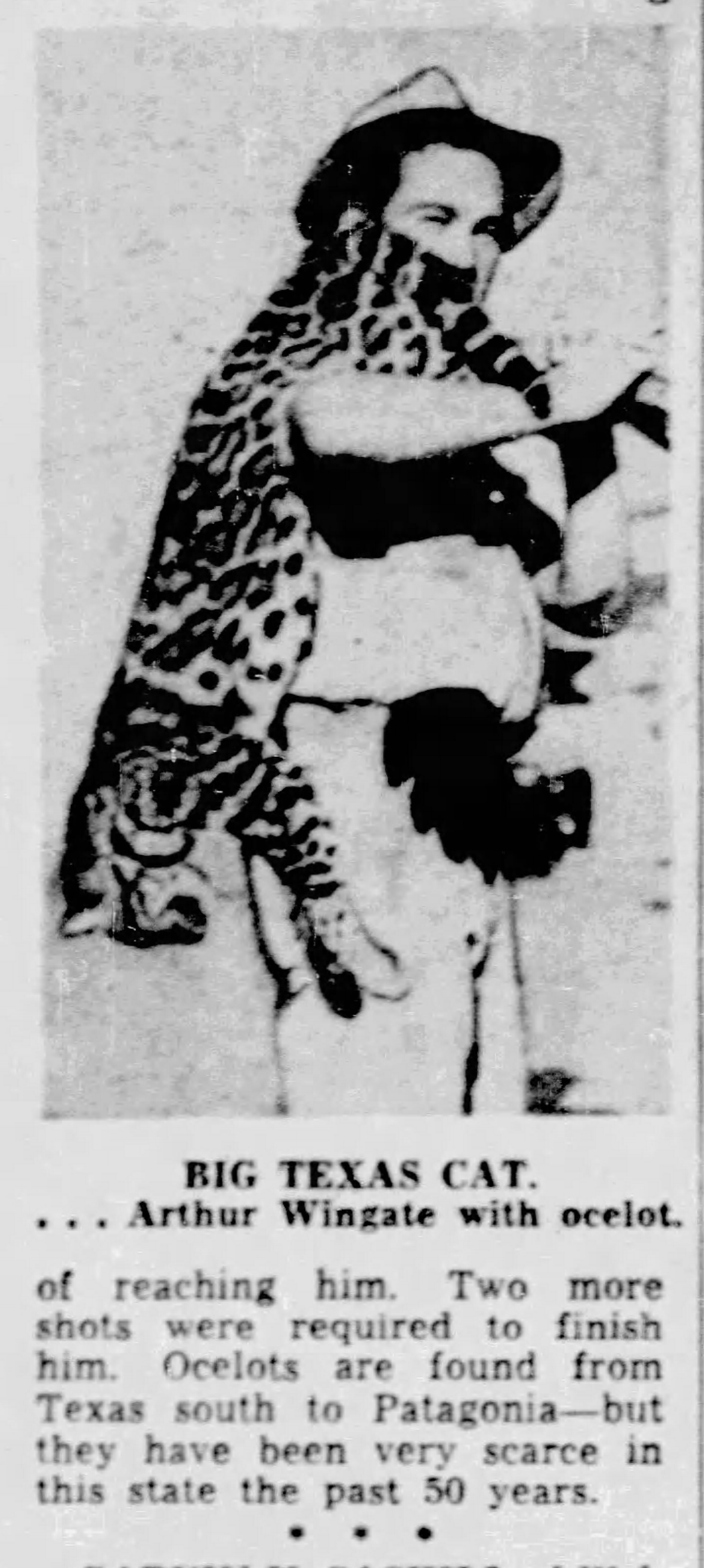 The Paris News November 5, 1952, p. 9
The woods in the Red River Valley would probably be the best ocelot habitat in North Texas, but this Paris trapper was surprised to find one there.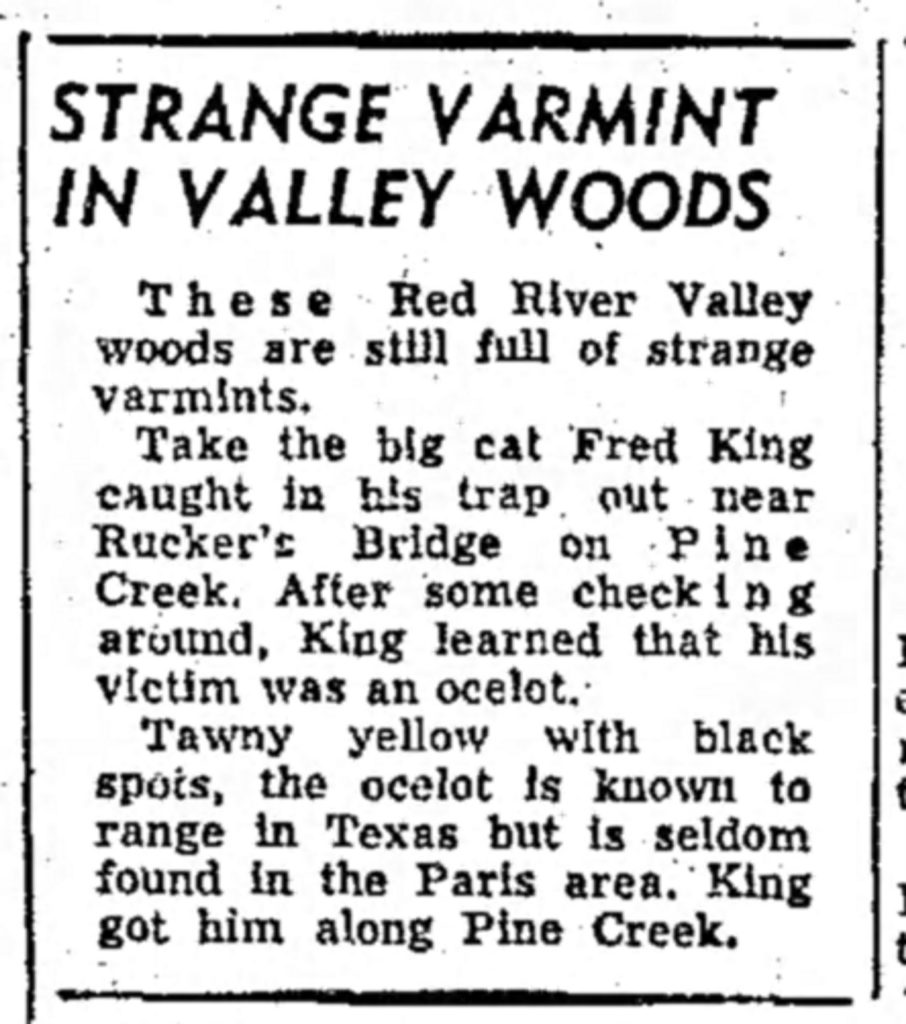 Denton Record-Chronicle – June 10, 1958, p. 1
An ocelot sighting by a couple out fishing makes front page news in Denton. However, it turns out that the cat may have only been a local pet on the loose.

Abilene Reporter-News – June 10, 1958, p. 23
On the same day as the previous article, the Abeline Reporter-News mentions an ocelot killed near Munday, Texas, which is about an hour north of the city. They speculate that the cat may also have been an escaped pet from Fort Worth, because it was emaciated.

You can read more about pet ocelots on our post, "Culture: Pet Ocelots."