Source: Valley Morning Star – May 25, 1952, p. 1-2
Until recently, most people weren't familiar with the jaguarundi. They are often called other things like "jaguar type cat" in the news and are difficult to find reports of. This animal that was hit by a car is pictured with trapper B.O. Thomas, who was well known in the Valley for his work with the King Ranch.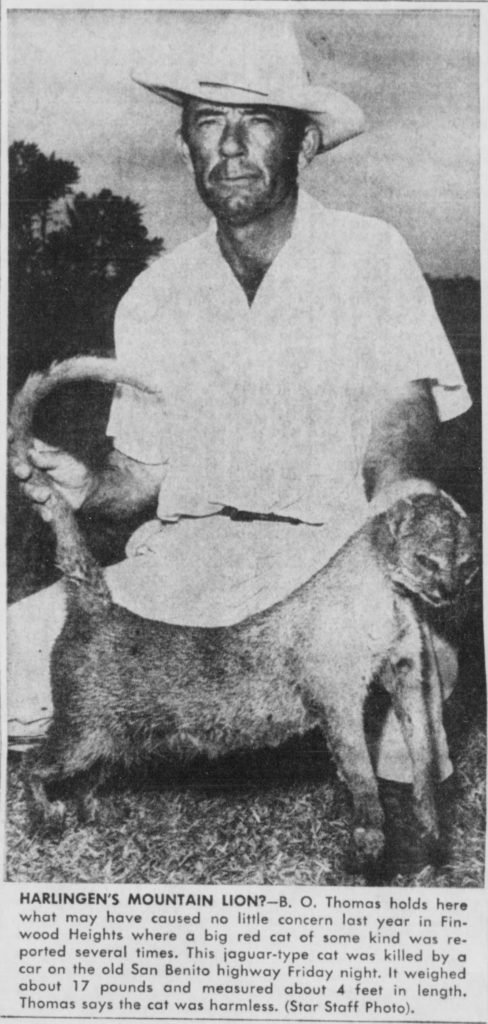 Here is the full story on the cat, which apparently was confused for a marauding mountain lion. Notice that they mention the reddish coat that some jagarundi have.
Thomas quickly told the man the species–of the jaguar family–is quite common and in some cases makes a good house pet.